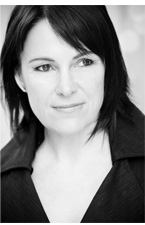 Working from concept to completion to fulfill client objectives, Julie has earned the respect of her clients and the reputation of providing professional, avant garde services.
Because of her multidisciplinary and art curatorial background she has successfully built a diverse client base ranging from collectors (established and new), architects, designers, developers, brokerages, banks, law firms, and high tech companies, for whom she helps select art for homes and businesses including island getaways, urban lofts and modern residences.
Julie incorporates a personalized aesthetic and mood that helps fulfill her clients' vision and continues to develop and hone her industry skills through research and collaboration initiatives with industry experts. Her sources of inspiration come from her client connections and, most importantly, from artists where in addition to building and maintaining enduring relationships with gallery owners, museums, curators and directors, she proactively engages artists at the grass roots level to help her trend spot and stay ahead of the industry curve as it relates to contemporary art and its value.
Passionate and enthusiastic, Julie demonstrates her commitment to her profession and to her clients through her unwavering dedication to the arts. Through art advocacy, she supports artists, suppliers, non profit organizations, collectors, and corporate clients by creating and sustaining a value add that is vital to each.